Party Girls Amsterdam Escort Service
Party Girls Escorts Amsterdam
Did you read on social media tonight that Amsterdam will have a massive party?
Perfect, you can't miss it for any reason!
But what should you do if you don't want to go alone and don't have a partner to accompany you?
You can't give up that party, right? Our Amsterdam escort agency is ready to help you with our Party Girl Amsterdam escort service!
Best Party Girls Escorts In Amsterdam

Valentina Party Girl Amsterdam
Duo Party Girls Escorts
Our excellent Party Girl Amsterdam escort service solves all your problems and will allow you to attend all the parties you were to, along with a beautiful high escort Amsterdam babe.
No matter how high and great your party will be, you are in Amsterdam, and the quantity of drugs for your consumption is limited; our cannabis is never to exceed the legal limit.
Authorities tolerate cannabis Dutchshish; the Dutch name is gedoogbeleid!
Pamella Amsterdam Party Girl Escort
Emilia Escort Amsterdam Party Girl
You will be able to select the directories you want from all our escort directories, and by choosing the Party Girl Amsterdam escort service, you will have all the attention party duration for the entire party duration.
There are so many prestigious clubs in Amsterdam, and our Party Girls are trendy and know all the most popular places in the city.
Spending an evening with them will allow you to become more popular, have so many men who will envy you, live at a great time, and have good memories for the future.
Ellena Party Girl Escort
Party Girl Janinna Amsterdam
And what can you do if you don't know any club in the city?
No problem, because the escort babes we have selected for our Party Girl Amsterdam escort service are always up to date on all the main parties in the city, and they will always know what to suggest to have an incredible night of fun with a beautiful woman!
For example, our girls know all the Latin American events at the disco El Punto l, the most viral aperitifs in Piazza Dam.
If you don't know where to go, don't worry, because our party girls always have a solution for your evening.


Joya Party Girl Escort Amsterdam
Here are some tips to get the most out of this service:
– Our girls are always available, but be sure to tell us where you want to go and what girl you chose with due notice so that you can accept the booking and have time to prepare.
– You can choose the outfit that the escort babe will wear, but it must be suitable for the context of the evening.
Our girls have clothes, shoes, loincloths, tops, and sexy lingerie that they can wear in various clubs.
Madalina Escort Party Girl Amsterdam
Party Girl Nina Hot Escort
– You can use this service with our agency's other Amsterdam escort services.
Let us know what you want to do, and we'll always give it to you.
– The girl can order everything she wants at the party, and you must pay.
Oana Hot Babe Party Girl Amsterdam
Svetlana Party Girl Amsteram Escort
– Dout other men because the girls of girls in the Party Girl Amsterdam escort service are professionals, and they will give you their full attention.
Choose this service for many Amsterdam parties that take place every weekend!
Experience the Pulse of Amsterdam Nights with Party Girl Escorts
Amsterdam is a city of canals, lights, and unending nights.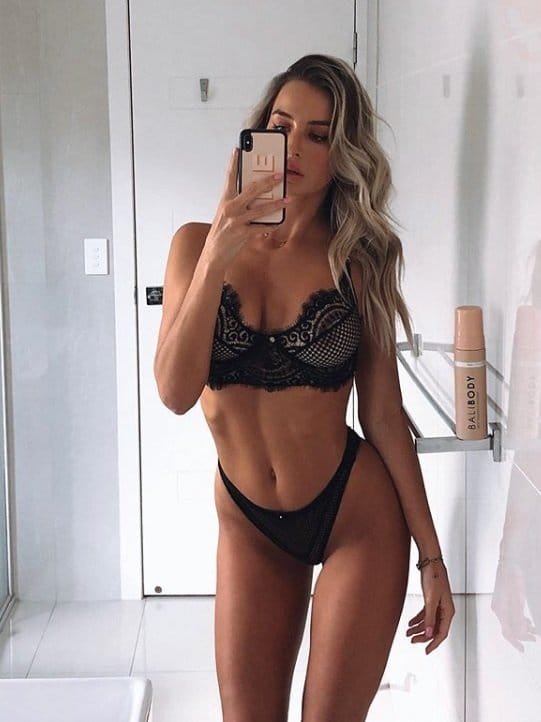 A place where the party never truly stops.
But as the famous saying goes, the city is best experienced not in solitude but with companionship that matches its vivacity.
Enter the realm of Party Girls Escorts Amsterdam, where the company of Amsterdam's finest amplifies every beat of the music and every shimmering light.
Elevate Your Amsterdam Experience
Party Girls Escorts: Not Just Companions, but the Life of the Party!
Each time the sun sets, Amsterdam becomes a playground for the elite and the energetic.
Those neon lights aren't just lights; they're a call to every soul yearning for a night worth remembering.
And what's better than making memories with the most sought-after party companions in town?
The Elite Choices for Unforgettable Nights
Marina: The Dance Floor Queen: The atmosphere shifts Whenever Marina steps into a club.
She can turn any party into an unforgettable rave with her electrifying energy.

Duo Delight with Lara and Monica: Why have one when you can double the fun?


Lara and Monica are the perfect duos for those who believe in 'the more, the merrier.'
Their chemistry is palpable, ensuring the night remains young as long as you're with them.
Experience Amsterdam Like a Local
Stay Ahead with the Trendsetters
No need for party lists or VIP passes.
With our Party Girls Escorts, you're always on the guest list.
They're not just familiar with the city's best spots; they're the heartbeat of its nightlife.
From the upscale clubs on Rembrandtplein to the underground scenes in Jordaan, our escorts know where the party's at!
Tailoring Your Night, Your Way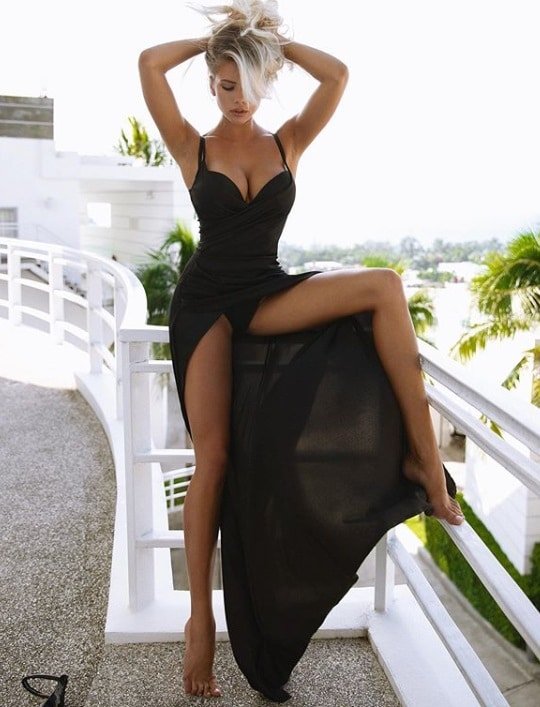 A Bespoke Experience: Want to make a statement at the entrance?
Or perhaps you're in the mood for a themed night?
Share your vision, and watch our party girls bring it to life.
From attire preferences to your favorite drink waiting at the table, we ensure every detail is perfectly tailored.
Unparalleled Companionship Beyond the Party
More than Just a Night Out
The allure of Party Girls Escorts Amsterdam isn't confined to clubs and bars.
Their charm, wit, and elegance make them perfect companions for private parties, yacht evenings, or even a quiet night at a jazz bar.
Whatever your scene, they adapt, ensuring your satisfaction remains paramount.
Seal Your Amsterdam Story with the Best

Every party has a star, and with our Party Girls Escorts Amsterdam Service, you're not just attending a party; you're creating a spectacle.
So, the next time Amsterdam's nightlife beckons, remember that the right choice of companion can turn a good night into an epic tale of adventure.
Book now, and let's create stories worth telling!
Why the Party Girls Escorts Amsterdam Service is Unmissable
Amsterdam, known for its rich history, culture, and nightlife tapestry, offers many experiences.
But to truly immerse oneself in the city's vibrant nightlife, one needs more than just a party destination.
One needs the perfect companion to elevate the experience.
The Party Girls Escorts Amsterdam Service is essential for anyone seeking the ultimate Amsterdam nightlife experience.
1. Dive into Authentic Amsterdam Nights
Genuine Local Experiences:
Venturing into the Amsterdam night scene with a party girl escort guarantees an authentic experience.
These escorts are not just familiar with the most popular spots.
Still, they can also introduce clients to hidden gems unknown to most tourists, offering an insider's view into the heart of Amsterdam's vibrant nightlife.
2. Unmatched Companionship

A Perfect Blend of Elegance and Fun:
The party girls are the epitome of grace, charm, and fun.
They are trained to accompany and engage, ensuring clients are never left feeling out of place or alone.
With them by your side, every moment becomes a dance, every song a shared melody, and every party an unforgettable memory.
3. Tailored to Your Preferences
Your Night, Your Way:
These escorts adapt seamlessly if you have a penchant for elite parties, underground raves, or serene rooftop gatherings.
Everything can be tailored to suit the mood, venue, client preferences, attire, and conversation.
4. Boosted Social Standing
Turn Heads Wherever You Go:
Stepping into a club or a party with a stunning escort from the Party Girls Service ensures all eyes are on you.
The envy of other men, the admiration of attendees, and the heightened social status of such a company can boost one's confidence and enjoyment.
5. More Than Just a Party
Build Connections and Memories:
It's not just about the party.
It's about the shared laughs, the little moments, and the memories built.
With the Party Girls Escorts, clients find genuine connections, making their time in Amsterdam richer and more meaningful.
In Conclusion: An Experience Beyond the Ordinary
Nightlife in Amsterdam is a mesmerizing blend of lights, music, and energy.
But with the Party Girls Escorts Amsterdam Service, it transforms into a once-in-a-lifetime experience.
They don't just add to the party; they become the highlight, ensuring clients leave with memories etched in gold.
For those seeking the essence of Amsterdam nightlife, this service isn't just recommended; it's a must.
Unlock the Ultimate Nightlife Experience with Party Girls Escorts Amsterdam Service

In the pulsating heart of Amsterdam, where every night promises a new adventure, Divas Amsterdam Escorts presents the most elite, tailored, and immersive nightlife experience: Party Girls Escorts Amsterdam Service.
Why settle for the mundane when you can have the extraordinary?
Here's why you should book this unparalleled service right away:
Elevate Your Night: Every moment spent in Amsterdam's nightlife deserves to be extraordinary.
By choosing our Party Girls, you're getting a companion, a seasoned guide, a dance partner, and an enthusiastic conversationalist.
Transform every ordinary night into an unforgettable adventure.
Exclusive Access: With our Party Girls by your side, gain exclusive access to some of Amsterdam's most sought-after venues.
From VIP lounges to private events, your presence will command attention and respect, ensuring a seamless and luxurious experience.
Tailored Companionship: Our Party Girls are not just stunning but adaptable.
Whether you fancy a high-energy rave or a sophisticated soiree, our escorts are trained to match your energy and preferences, ensuring comfort and enjoyment throughout the evening.
Discretion and Professionalism: At Divas Amsterdam Escorts, we prioritize discretion.
Enjoy your night, knowing that your privacy is safeguarded with professionalism.
Enhanced Social Prestige: Make a statement as you walk into any event with a dazzling escort on your arm.
Revel in the admiration and attention, elevating your social standing and confidence.
Easy and Prompt Booking: We understand that your time is precious.
That's why our booking process is streamlined, ensuring a hassle-free and swift reservation.
Your dream night in Amsterdam is just a call away.
So, why wait?
The night is young, and Amsterdam's vibrant nightlife beckons.
Dive into luxury, excitement, and allure with the Party Girls Escorts Amsterdam Service.
Book now and witness Amsterdam like never before, only with Divas Amsterdam Escorts.
Your dream night awaits!