Escort Utrecht
In case you are out and about the region, searching for an Escort Utrecht to tickle your fancy then you should know that Divas Escorts Service is the most trustworthy you can find as it has successfully operated in the region for many years in locations such as Utrecht, Amsterdam, Rotterdam, Den Hagen, and surrounding areas.
The Utrecht Escort Service, in particular, rewards clients with an impressive array of young, beautiful escort girls. Be it students or hostesses, either from Europe or Asia or even South America, these companies are ready to provide high-class Escort Services.
It is important to note that the Escort Services shall be performed in the best of circumstances, with no rush or any other nonsense, so if you are in Utrecht or the surrounding area you will be well catered for.
Divas Escorts invites you to make the best out of your stay in the region and take your pick from our collection of beautiful, stylish, educated Escort Girls.
The Escort Girls our agency works with are sure to perform a high-quality escort service and Divas Escorts is at your beck and call 24/7 to fulfill your particular wishes and desires.
Divas Escort Girls Utrecht
All the Utrecht Escort Girls that work with Divas Escorts are carefully selected with certain qualities in mind, such as positivity, flexibility, charisma, and client service. There are many little aspects that form together and lead towards a successful encounter.
Great Communication With Divas Escorts
One of the best qualities that our escort girls have is that they have a developed sense of humor, which makes it possible for you to meet them in a pleasurable environment that they themselves generate and maintain.
Wherever the meeting is scheduled, in an intimate place or in a restaurant, bar, cafe, you can definitely have a good talk with the escort girl before the main service takes place and dominates your place or hotel room.
For booking: Please call Divas Escorts Service Agency: +31651064278, or send a WhatsApp message;
Wild Escort Girls To Have Fun
Most of our escort girls from Divas Escorts Utrecht have a great sense of fun that runs through them from top to bottom. Most girls are party girls escorts, which means that any fantasy you have (within the limits of common sense) can be easily put into practice with them.
Our escort girls have developed a creative sense, so if shyness is something you usually struggle with, this cannot persist for long in their company as they are girls who know how to push the fun button of every man, so to speak.
Best Escort Utrecht Girls
The girls that work for Divas Escorts are professional escorts, ready to offer companionship as well as both physical and mental satisfaction for clients who are in search of such delightful services.
The services these escort girls perform can obviously vary from client to client as no two people are the same in every regard.
So, the escort companions tend to provide a customized package for each individual they encounter, with some demanding more of an intimate companionship while others focus on a more physical session.
Hot Escort Girls In Utrecht
Divas Escorts Service exclusively collaborates with hot, skillful girls that are experienced in matters of the flesh with a bonus social package as well.
They tend to walk a fine line, offering high-class escort services which also follow the laws imposed by the Netherlands.
Divas Escorts Service Agency always chooses to work with the most beautiful, most charismatic sexiest, hottest escort girls in Utrecht. Both locals and tourists have come to expect unique, top-notch encounters in the Netherlands so we have taken these demands into account in our companion selection and business practices.
Divas Escorts Service Utrecht is known as one of the most serious escort agencies around. It is due to this fact that we only work on an outcall basis as an escort service. Encounters can only take place by making a reservation at +31651064278, by email, or on the website chat over at https://www.divasamsterdam.com/.
All Types Of Escort Girls In Utrecht
Due to extensive demands from our clients concerning variation within the ranks, our escort agency works with most if not all escort girl categories, such as blonde babes, brunette babes, redhead babes, big breast babes, small breast babes, thin babes, BBW babes, short babes, tall babes, young babes, or milf babes between the ages of 21 to 45.
The minimum required legal age for a young woman to work as an escort in the Netherlands is 21. Divas Escorts fully respects the law while operating in the region, however, we do our best to satisfy client requirements for young, pretty girls to meet with.
Divas Escorts Service Utrecht
Our main concern is that each client walks away satisfied with the escort service he receives.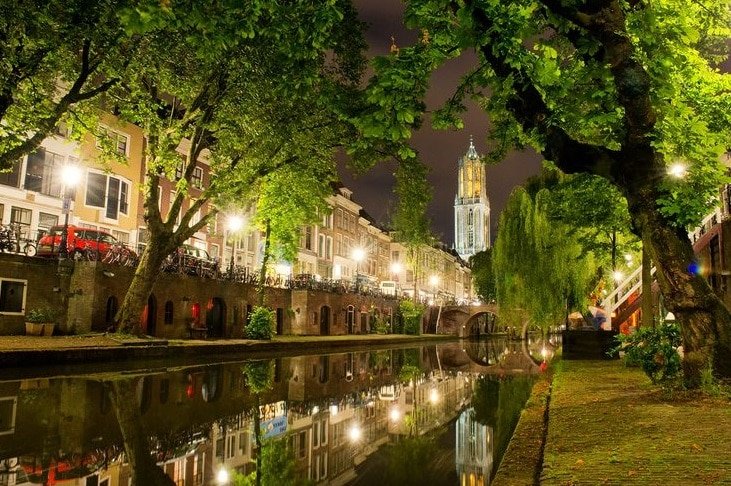 While utilizing Escort services in Utrecht, we will endeavor to ensure the quality of your experience, something that has become the norm for us at Divas Escorts.
We value client feedback, return business as well as referrals from happy customers so we can continue to provide a unique escort service in Utrecht.
A client recommendation is a sign that the escort girl services were satisfactory and we, in turn, did a good job.
Divas Escort Service Team
The team at Divas Escorts Agency frequently establishes group meetings with the escort girls under our banner in order to discuss situations, issues, and demands from clients from previous encounters regarding escort services.
We always try to better understand situations and find solutions on how to improve the quality of our escort services that clients want.
Escort Utrecht Service
So what does a Utrecht Escort Service include?
The basic package is quite standard as the price includes transportation, condoms, normal sex, and oral sex, also known as a blowjob.
This may be enough for most people, however, some may prefer a more than standard experience.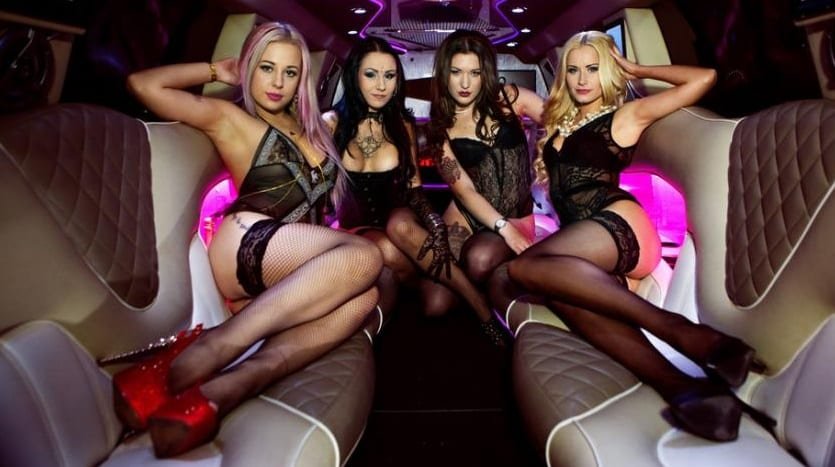 In this type of situation, it is best to contact the Divas Escorts Agency and state all the extra services you would like.
This way, we can eliminate any confusion and dissatisfaction during your encounter.
This allows us to discover what you like so we can find which escort companion is available and suitable to satisfy you personally.
Escort Services In Utrecht
Most people are satisfied with regular conversations and a regular level of intimate companionship.
However, all people have at least one sexual fantasy they would like to see materialized one day.
Our purpose, at the Divas Escorts Agency, is to fulfill and all suitable fantasies you may have involving sexual encounters.
We are also aware that some fantasies could be less sexual and more intimate in nature which is something we often address and take care of.
We welcome a conversation where we can learn exactly what you like and need. In the meantime, here is a list of some of our basic services.
Oral Sex Escort Utrecht Service
Oral Sex is one of the most common services that an escort can offer her clients in Utrecht.
Our own Utrecht Escorts perform this service involving oral sex with a condom.If you prefer, you can opt for oral sex without a condom, if that suits you better, as that is on the menu as well.
While some may like and prefer foreplay before engaging in sexual activities, most would agree that you just can't beat a good blowjob to get your gears turning and your engine going.
What is hotter than watching and feeling a hot escort companion sliding her tongue up and down your cock?
Perhaps the thought of deciding which hole you're going to fill up next, whether you decide to engage in vaginal or anal sex.
If OWO is something you are interested in, it shall be an agreement between you and the doll.
Threesome Duo Escorts Utrecht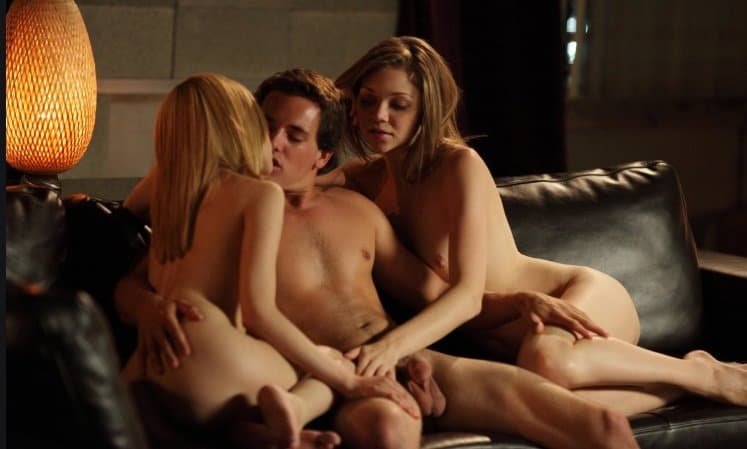 Who is not talking or thinking about doing a threesome in our day and age?
The threesome is one of the most desired escort services. Clients engaging in escort services usually ask about it first before anything else.
Threesome sex is something that most men dream about, having a one-of-a-kind, deeply satisfying sexual experience with two bisexual women is something you won't soon forget.
Divas Escorts Service Utrecht is on top of this demand and has taken steps to provide clients with such an experience while visiting the region.
Two or even three high-class escorts could be available to hire for group sex in case you want them to perform this type of sexual service.
Striptease Escort Service Utrecht
There is a high demand for the striptease escort service as our girls receive such requests, nearly on a daily basis.
Our clients are satisfied when watching a companion perform a striptease so obviously, it has become a priority for our roster.

The escort girls that offer the striptease service in Utrecht are quite experienced in provocative, sensual dancing, often making quite the show, stirring hearts and cocks alike.
Be it a special occasion, a bachelor party, or just a simple burning desire to witness a private striptease show with one or two girls that are highly skilled dancers, Divas Escorts Agency has you covered, being able to offer a night to remember.
Erotic Massage Escort Service Utrecht
Probably one of the most requested escort services in Utrecht, the erotic massage is surely a good choice not only in terms of sexuality but also in terms of health.
Total relaxation in the company of a skilled escort masseuse is a must-have, seeing that our erotic massage service is high class.
Divas Escorts offers and recommends erotic massages as a warm-up before the main act or as a dessert afterward, or both.
We want you to have an absolute sense of relaxation during your encounter, especially if it includes an erotic massage.
You can choose between a few types of erotic massage services, including Nuru massage, and tantric massage, to name a few.
Choose a companion girl during your stay in Utrecht and we will handle the rest so that you're left feeling completely satisfied.
Girlfriend Experience Escort Service Utrecht
The Girlfriend Experience or GFE for short is certainly desired by many individuals.
For those who are not in a rush and love to enjoy their time to the fullest, Divas Escorts offers the Girlfriend Experience service in Utrecht.
This type of encounter is more time-consuming but it offers lots more intimacy that, in turn, leads to more pleasure during intimate activities.
Although this is not for everyone, it gives certain individuals great amounts of pleasure.
This is why we, at Divas Escorts, made it a priority to include the GFE service within the ranks of our companion girls.
It is a special interaction for clients who wish to feel warm and fuzzy during a meeting with a companion.
Booking a GFE-oriented escort girl will result in a fantasy where a kind loving, young woman will pamper you, seemingly endlessly.
The Girlfriend Experience service will have a client feel like a lover as it is a major plus when compared to the basic service the escorts perform.
The affection and tenderness seen during these moments are sure to rival experiences with regular girlfriends.
Extra Services Escorts In Utrecht
Divas Escorts Utrecht is quite flexible when it comes to the escort services that we offer our clients so booking a suitable companion is easy to do for the purposes of satisfying a specific escort service.
Our active Utrecht escorts are able to offer a wide array of escort services such as Role Play Escort Service, Parties Escort Service, Lap Dancing Escort Service, French Kissing Escort Service, Come On Body Escort Service, Come In Mouth Escort Service, Deep Throat Escort Service In Utrecht.
Escorts Delivery Utrecht
With regards to the outcall delivery service, an agency such as Divas Escorts Service Utrecht is flexible enough to honor daily bookings, seven days a week, starting from 1 PM until 6 AM.
However, if the booking is done a few days in advance then this schedule will shift to whatever suits the client, with escorts being available 24/7 on any day of the week.

The locations our drivers can deliver the babes can vary.
The escort service can take place in a hotel room, a personal residence or a boathouse in Utrecht. We are not able to honor booking requests on street corners, bars, cars, or other unsuitable locations. Divas Escorts Service prides itself by being a:
Serious Escort Agency
Discrete Escort Agency
Punctual Escort Agency
Flexible Escort Agency
Why Hire An Escort In Utrecht?
Our escort girls are ready to make the time you spend with them as wild or romantic as possible.
They are able to do such things due to their experience in matters of the flesh as well as their mental fortitude that helps avoid possible issues and also satisfy your needs according to your personality type.
This further elevates them when compared to regular girls that do not have the tools to surpass their own shortcomings.
The escort girls we work with are trained to perform a quality escort service, this being the main reason why we see so much return business due to client satisfaction.
Sex can be many things to many people… the ending to a beautiful day for instance.
However, we do have clients that utilize our companion girls' services to enjoy a girlfriend experience or simply have some company on a dinner date.
Our clients that visit Utrecht for business meetings or conferences often book escort girls from the city to help them maintain a state of well-being, full of energy.
Companionship is also important for them as they find great value in having various interactions with these young elegant girls, including diving into the art of conversation.
Sometimes, it's a turn-on when someone is willing to listen to you.
Providing a cheeky yet elegant response is next-level hot.


Sex with an escort is surely more pleasant than banging with a regular prostitute that is in a hurry to see 10 minutes go by so you can ejaculate and the two of you can go about your separate ways in what seems like a hollow interaction.
If you are in Utrecht for the first time and wish to enjoy yourself during your trip, you absolutely need to meet at least one of our highly experienced companions that will show you why time spent with a companion can be so rewarding.
Staying in Utrecht Booking Recommendations
When discussing your stay in Utrecht with a sexy escort, there are some booking recommendations to consider.
Why is this?
It really depends on the nature of your visit and the type of person you are but we have discovered, that generally speaking, people tend to be more comfortable around pleasant surroundings.
Details are important for most people because they tend to decrease stress if carefully considered.
During your Netherlands trip, or more specifically, your Utrecht booking, we emphasize choosing a location that has the following strong suits, namely, hospitality, accessibility, quality control, excellent customer service, and discretion.
All of which is important to secure your stress-free fun time with Utrecht escorts.
Of course, there are lots of establishments to choose from and they vary substantially.
You can get a stunning hotel room or you can opt for a private apartment to get more space and considerably more privacy.
The selection with the latter option is quite rich as each owner generally leaves a small piece of themselves as a sort of fingerprint when decorating an apartment.
So, each place is unique, comfortable, and cozy.
If neither option floats your boat, so to speak, then you can actually rent a home boat for the night as the city has a harbor with luxury boats, ranging in size.
Some people do not use them at all and others prefer to make some money off of them during the year.
No matter what you end up choosing, we just want you to be at ease when spending your days or nights with our companions.
The Netherlands, its locals, residents, and visitors all have something special to offer in this unique melting pot of wild fun.
You can set up meetings in any of these locations you choose.
Depending on your preferences and price range we recommend any of these locations based on their general quality of services, prestige, and great reviews from former clients.
Our courtesans also have a say in these matters as they are the ones helping to generate the ambiance in these locations, so their reviews have also been taken into consideration.
The locations are in no way in the order of preference or quality.
We, at Divas agency, simply listed the booking options randomly.
Choose away after carefully considering your options four your meeting with our hot babes.
⭐⭐⭐⭐
–

Hotel NH Utrecht

When NH Utrecht Hotel is concerned, this bright star in the Dutch urban jungle does not really need much publicity.
The hype around is substantial, being a favorite location for our escort girls.
They know the place inside out, including which are the best rooms in the house.
The quality of these spacious rooms has almost no equal in pretty much all the Dutch cities.


There is no substitute for experience, usually at least, so our companions know what they are talking about when they say that the comfort these rooms provide cannot be easily replicated anywhere else in the Netherlands.
As the masters of ceremony during your steamy, hot sexual encounters, their review is ironclad and probably best headed, especially if you are visiting for the first time.
Accessibility is a major strong suit of NH Utrecht Hotel as it is located in a perfect location, a few steps away from the main train station.
The views from the upper floors are truly something else, truly a delight for the eyes,  often a deciding factor when choosing accommodations for a trip or vacatiion.
Our companions also state that the hotel staff is very courteous, polite, with a generally positive attitude.
They are always helpful, attentive, and discreet, especially with people that come back late at night after partying and satisfying their vices in every way possible.
⭐⭐⭐⭐
–

Hampton by Hilton Utrecht Central Station

Most escort babes from Divas Escorts have benefited from the quality services offered by Hampton by Hilton Utrecht Central Station. Obviously, they refer to their experiences with providing a professional service to clients at this location.
The chicks are not the only ones that left the hotel feeling good about the whole thing.
The clients also have good words to say about the location, some even praising it to no end.


The warmth of the staff is one of the highlights at this hotel as people could not possibly be nicer, even if you travel to the ends of the Earth. At least we cannot imagine nicer people, in any case.
Drinking a glass of champagne in the lobby will tell you everything you need to know about the hotel, from the fabulous decor to all the smiles you will witness from the people buzzing around you.
Hampton by Hilton Utrecht Central Station is one of our companions' top picks and there are many reasons for this.
The great service and large rooms for one, and the closeness of amenities is another.
Just by walking outside for a few feet, you will encounter loads of shops, restaurants, and transport links like the main train station
⭐⭐⭐⭐
–

Van der Valk Hotel Utrecht

Hotel Van der Valk Utrecht is also on the list of recommended places to book when booking an escort babe from Divas Escorts.
Both guys and girls had only nice things to say about this location where many sexy things took place.
If only the walls could talk… but luckily they can't, for the sake of everybody's privacy.


Van der Valk Hotel Utrecht is one of those fancy establishments that really goes the extra mile to make people feel like royalty.
The size and decor of the rooms are considerable and there is even an option to select one of those massive tubs like in the movies where your companion can patiently wait for your naked, in a sea of bubbles, with her legs in the air.
The position of the hotel is grand and the women that had the opportunity to spend the night here reported just being mesmerized by the views.
Our clients, on the other hand, had less care for the views of the beautiful city, being more interested in those of the backsides of our sexy escorts. The hotel pool is also a great advantage for a practical way of releasing stress, for unwinding.
Or, it could be an erotic tool for you and your companion, in case nobody is around to catch you.
Not to mention the hidden grand attractions of the hotel, hidden away within the walls of the kitchen, the chefs here are out of this world, much like the food they prepare that has the ability to knock your socks off.
⭐⭐⭐⭐
–

Grand Hotel Karel V Utrecht

Last but certainly not least, the Grand Hotel Karel V is a superb place, a true escort hotspot.
Divas Escorts also recommends this establishment for your Utrech stay as it is simply smashing for the purposes of a sexual encounter between you and our babes.


The rooms are very well appreciated by the women who stayed here, being fully stocked and impeccably cleaned.
The meals prepared here were also a subject of praise as they simply taste like nothing else in the city, truly one-of-a-kind culinary creations, an orgy on a plate for the taste buds.
All things are finite but in Utrecht, it does not seem that way.
On top of the locations, we have described you can also choose from the following in case you fancy something they have to offer.
One thing is for certain, any of them will surely get the job done, it is just a matter of preference and reaching that state of perfection, that 100 percent during your stay.
⭐⭐⭐⭐

–

Carlton President Hotel

⭐⭐⭐⭐

–

Fletcher Hotel-Restaurant Nieuwegein-Utrecht

⭐⭐⭐⭐

–

Hotel Mitland

⭐⭐⭐⭐

–

Stayokay Utrecht Center

⭐⭐⭐⭐

–

Holiday Inn Express

⭐⭐⭐⭐

–

ibis Utrecht

⭐⭐⭐⭐

–

Star Lodge Hotels

⭐⭐⭐⭐

–

Park Plaza

⭐⭐⭐⭐

–

Hampton by Hilton Central Station

⭐⭐⭐⭐

–

The Anthony Hotel

⭐⭐⭐⭐

–

Eye Hotel
Divas Escort Service wishes you a superb stay in Utrecht along with the company of the hottest, most beautiful, and flexible escort babes.
🍷 – Best Cocktail Bar In Utrecht
When it comes to fun, you just cannot get any better in the Netherlands than Utrecht as it is simply the perfect choice to spend a prolonged weekend with alcohol, drugs, and sex.
Speaking of sex, you won't find anyone better at it than an escort or two so get yourself a couple of them, if you're into that sort of thing.
During the night you will tend to see a serious amount of tourists as well as locals gathering to light up the city with good vibes.
Utrecht is generally surrounded by an aura of positivity, socially speaking, that promotes lots of good fun.
Choosing to go out on the town with one of our escorts is a no-brainer, especially due to the atmosphere that Utrecht generates, being quite friendly and generous when it comes to nighttime fun.
The nightlife in Utrecht offers a wide array of bars and pubs where bartenders can't wait to show off their skills and engage in conversation if the opportunity arises.
They are a great source of knowledge and insight into the local scene.
The mix of quality cocktails, tasty kegs of premium beer, and top-notch service will surely get you in the mood for fun.
Trust us. you will want to be in the mood for fun as it has a habit of creeping up and hitting you in the face whether you like it or not. At least around the Netherlands, Utrecht especially.
Exactly like Vegas, what happens in Utrecht stays in Utrecht, as the booze, drugs, and wild sex with our companions will surely be something kept private.
If your stay will last more than a day or two, then you will want to steel yourself because the fun starts again the very next day, right after you finish with your hangover.
🍷 – Behind Bars Cocktail
An escort girl can accompany you to the following address after 6 PM, Hamburgerstraat 14 Utrecht, where Behind Bars Cocktail awaits.
This is the place to savor the most authentic array of alcoholic beverages as they specialize in mixology.


Get yourself some of the best-known cocktails in Utrecht, a Caipirinha, Cosmopolitan, Daiquiri, Margarita, or Mojito.
We guarantee you will have an interesting experience within the walls of this bar, especially in the company of a top escort.
🍷 – Mr. Finch
After 4 PM, Mr. Finch is a true hotspot in Utrecht.
This hidden jewel opens most days to contribute to the fame of the city and it is hard to beat in terms of fun. Truly one of the best places to visit with a beautiful escort.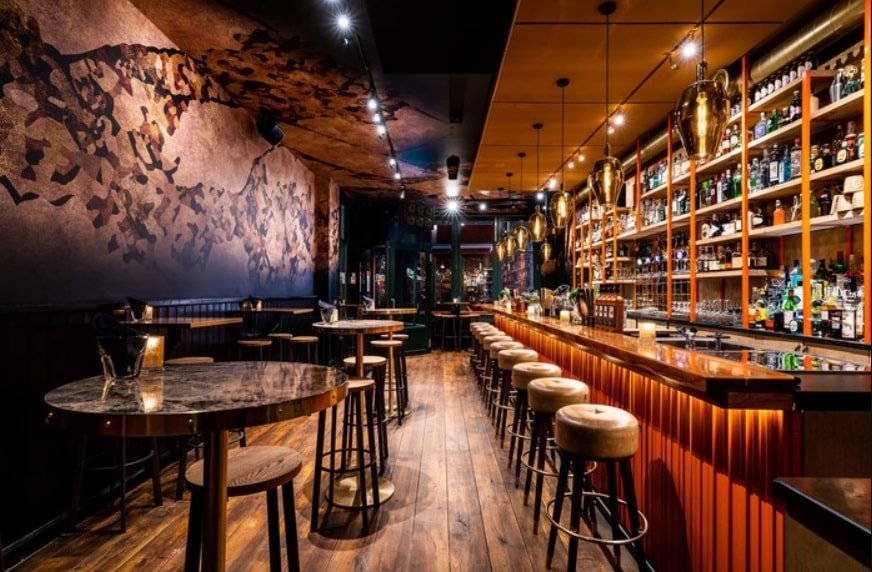 We recommend the company of our companion girls, pretty much wherever you wish.
However, if we were to suggest a place to go, it would be this bar at the following address, Drieharingstraat 5, 3511 BH Utrecht. Great cocktails and snacks all around.
The bartenders here are true professionals and the menu is quite suitable for the atmosphere generated by the place itself.
We especially like the calamari along with the chicken and fries.
No need to only choose one as this is a situation where friends and escorts come in handy, to help you have a little taste from each dish. The most beautiful escort girls in Utrecht coupled with the decor of the place will surely feel like paradise.
🍷 – Rum Club
This is a spot where lots of local escort girls stop and have a drink to unwind, making it a very convenient place to meet with some of them.
Rum Club has great drinks and food that are often enjoyed by companions and clients alike.


Everything tastes even better on their waterfront terrace that has a sublime open-air feel.
Visiting Rum Club at Oudegracht aan de Werf 111 will ensure you're properly lubricated and well-fed.
It is also a central spot, right on the canal. There are lots of alternative places to wine and dine, most of which are a stone's throw away.
Having dinner with one of our escort girls here is never a bad choice.
🍷 – Café Het Gegeven Paard
This is a favorite spot of our escort girls over at Divas Escorts Service.
They visit Café Het Gegeven Paard every time they get the chance to enjoy a delicious coffee as well as other drinks to go with it.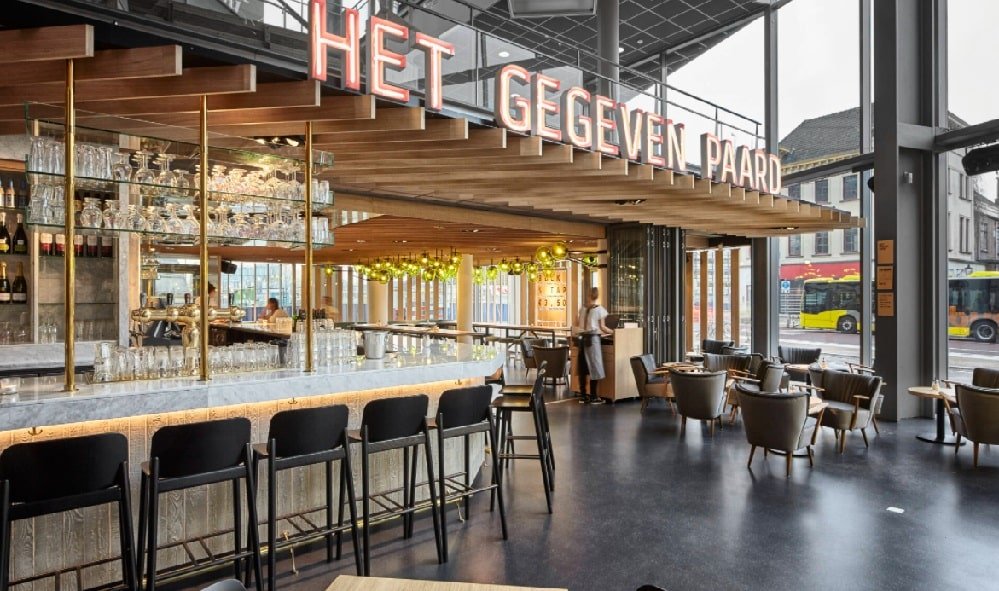 Think of it as your local Starbucks but with European chic. By far, the most popular drink here is the Pink Fluffy Unicorn.
Sounds right for the Netherlands, doesn't it?
The girls working at Café Het Gegeven Paard warmly greet their customers and deliver first-class service along with delicious coffees, refined drinks, and finger-lickin' good food that includes meat, fish, and vegetarian dishes.
You cand find Café Het Gegeven Paard on Vredenburgkade 11 which is located along the canal.
We cannot highlight enough just how great the staff is there as we just love the waitresses and the baristas there.
Probably the coolest chicks in Utrecht that help create a place where you can socialize with your escort date before retiring to your hotel room.
🍷 – The Malt Vault
An ideal place for old-school whiskey lovers, The Malt Vault is wonderfully stocked with all sorts of brands and flavors.
Their staff will certainly be able to pick out the whiskey that best suits your taste and mood.


This is the place that escort girls visit whenever they're feeling a little crazy as it is a perfect nighttime outlet.
The staff at The Malt Vault has received quite a lot of praise from clients that chose the place to spend time with escort companions.
The vibe and whiskey there have been reported to uplift people that need a little buzz to help them seize the night.
🍷 – Other Bars And Cafes In Utrecht
Once arrived in the city of Utrecht, you cannot often go wrong no matter which place you choose to spend time in.
The positive attitude alone present everywhere is enough to leave you feeling like a million bucks. Utrecht is equipped with dozens of cafes, bars, and other establishments that have no limits on the amount of fun you can have.
You can just walk around town and dive into any place you feel like but here are some top picks from our own escort girls:
🍷 – Ubica

🍷 – Kantien

🍷 – Kafé België

🍷 – Florin

🍷 – Belgisch Biercafé Olivier

🍷 – De Drie Dorstige Herten

🍷 – Wijncafé Lefebvre

🍷 – Body Talk

🍷 – Beers & Barrels

🍷 – Mick O'Connells

🍷 – Lebowski

🍷 – Cafe College

🍷 – Café de Zaak

For a great day or night in Utrecht: Please call Divas Escorts Service Agency: +31651064278, or send a WhatsApp message;
Divas Escorts Utrecht wishes you to enjoy your stay and have the best days in Utrecht!
Divas Escorts Agency Locations
Divas Escort Agency can serve its clients with one of the following escorts:
Escort Amsterdam, Escort Den Haag, Escort Rotterdam, Escort Alkmaar, Escort Beverwijk, Escort Utrecht, Escort Almere, Escort Zaanstad, Escort Amersfoort, Escort Haarlem, Escort Hilversum, Escort Aalsmeer, Escort Amstelveen, Escort Purmerend, Escort Hoofddorp, Escort Zaandam, Escort Hoorn, Escort Velsen, Escort Heerhugowaard, Escort Wormerland, Escort Koggenland, Escort Haarlemmermeer, Escort Huizen, Escort Heemskerk, Escort Schiphol, Escort Castricum, Escort Bergen, Escort Edam-Volendam, Escort Diemen, Escort Enkhuizen, Escort Bloemendaal, Escort Heemstede, Escort Heiloo, Escort Landsmeer, Escort Langedijk, Escort Uitgeest, Escort Waterland, Escort Weesp, Escort Wijdemeren, Escort Uithoorn, Escort Schagen, Escort Zandvoort, Escort Ouder-Amstel, and many more, via our Escorts Delivery Service. All that you have to do is to contact us, we will take care of the rest.