Anal Sex
Anal sex service is probably one of the most coveted "forbidden fruits" that escort agency clients want to enjoy.
However desirable, pleasant, and taboo at the same time the topic of anal sex may be, the client who wants this sexual service must know certain aspects.
In order for an anal sex session to be possible in safe conditions, prior preparation is necessary to eliminate the risks associated with anal sex.
Anal sex is a "must-have" for any virile man with developed primary desires and instincts, in terms of a perfect and unforgettable sexual match.
Anal Sex Business Or Pleasure?
The anal sex service that the escort girls offer to the clients of the Divas Escorts Agency is a delicacy.
We mention that only a few escort girls offer their ass for penetration and not to everyone's dick.
An escort who offers anal in and around Amsterdam has the right to choose the client with whom she will have Greek sex.
Even if it offers vaginal sex services for almost all clients, when it comes to Greek sex, it requires compliance with a few extra rules.
A Plesant Greek Sex Rules
Being a business that mixes pleasure with profit, anal sex must first of all be pleasant for both partners.
The aspects that an escort girl who offers anal sex takes into account are:
The need to use a condom, which means self-respect but also for his clients.
Increased attention to how to do anal sex so that it does not become painful for her ass as well as for the client's penis.
The size of the client's penis, but also the use of lubricants so as not to damage his anus.
Hygiene based on water and soap in abundance, or even an enema if the situation requires it.
The necessary breaks between the anal sex sessions are offered.
We will concentrate further in this article, to cover the answers as elaborately as possible, which you need to find out how you can have a pleasant and safe anal sex session with an escort girl.
Anal Sex With An Escort Girl
The desire and pleasure of an anal sex service with an escort is something normal today, especially in Amsterdam.
This service is not just a simple anal penetration that the client can enjoy by inserting his penis into the anus of an escort girl.
Anal sex can bring great pleasure to the client even when using a sex toy, a finger, or even the tongue to play with the escort's anus.
Many women, wives, or girlfriends, consider anal sex a taboo subject, that's why Divas Escorts Agency offers its clients this much-desired service.
Even though it is the most popular escort sexual service in Amsterdam, anal sex is a sexual activity that requires the understanding of some steps so that the pleasure can be mutual.
Regardless of whether you have tried anal sex before, you should know that, unlike the vagina, the anus is much more vulnerable.
Anal sex is based more on curiosity, a cultivated instinct, and a pornographic image.
There is nothing wrong with having an anal sex service with an escort, on the contrary, anal sex is great if you take certain steps into account.
Anal Sex Safety
It is true that anal sex is considered riskier than vaginal penetration.
Being a more vulnerable area, the anus, unlike the vagina, does not allow that "aggressive penetration".
The sensation of anal sex differs from that of vaginal or oral sex.
While vaginal sex offers a feeling of love for the entire penis in real time on every millimeter, anal sex offers the feeling of a tight ring around the penis.
You should know that any type of sex without a condom increases the risk of contracting sexually transmitted diseases or infections.
The anus is much more sensitive than the vagina, which increases the risk of injuries and direct contact with blood, due to these skin breaks.
Is Anal Sex More Pleasant?
If we were to compare the physical sensations, vaginal sex, and oral sex, they can offer much more pleasant sensations than anal sex.
The vagina is made of several layers, has more texture, is much smoother, more elastic, and much moister, which makes the sensation much more pleasant.
Anal sex practically gives a sensation of "strangulation" of the penis, actuated by a firm squeeze.
Due to the small expansion capacity of the anus and the closing muscle, it acts like a rubber ring.
You can also choose every time a french kissing escort service with the most beautiful and passionate girls that Divas Escorts Agency makes available to you.
Unlike the generosity of a vagina, the anus can be much more aggressive for the penis.
It is true that anal sex feels different, but different is not necessarily a physically pleasant sensation, unlike the vaginal experience.
Comparatively, to distinguish it from vaginal sex, anal sex is uncomfortable, miserable, and aggressive due to the lack of expansion capacity and the anal muscle.
Anal sex is fun, yes, when the escort with whom you do this service is excited and has entered the pleasure zone.
Is Anal Sex Painful?
When it comes to anal sex, probably one of the questions that come to your mind is; Is anal sex painful?
All the escort girls had difficult situations when they agreed to have anal sex with certain clients who did not care about the rules.
That's why the escort girls who offer anal sex, accept the reservation but reserve the right to refuse if they meet a difficult client.
Greek Sex vs Vaginal Sex
Unlike vaginal sex, greek sex cannot be done every day with anyone, because the anus is much more sensitive and has a longer recovery.
When it comes to this extra service based on extra pay, the motto is; "less is better".
We will never confirm an anal sex service with a client, intoxicated or under the influence of drugs, or with strange behavior.
In order for anal sex to feel good in the escort girl's ass, the client must be slow, gentle, and respectful of the escort girl's ass.
Do All Escorts Do Anal Sex?
Each female escort has her limits in terms of sexual services.
Just like any woman and escorts have limits that they cannot cross and that is ok of course.
Not all escorts have to practice anal sex, it wouldn't be ok, not just for money but there must also be that dose of pleasure if they decide to do it.
For some escorts, Greek sex is more comfortable than vaginal sex, and this probably has to do with the connection between the body and the psyche of each woman.
Certainly, clients who have a Greek sex session with one of our escorts are privileged because they can enjoy the hot ass of an escort girl.
Is Vaginal Sex More Pleasant Than Anal Sex?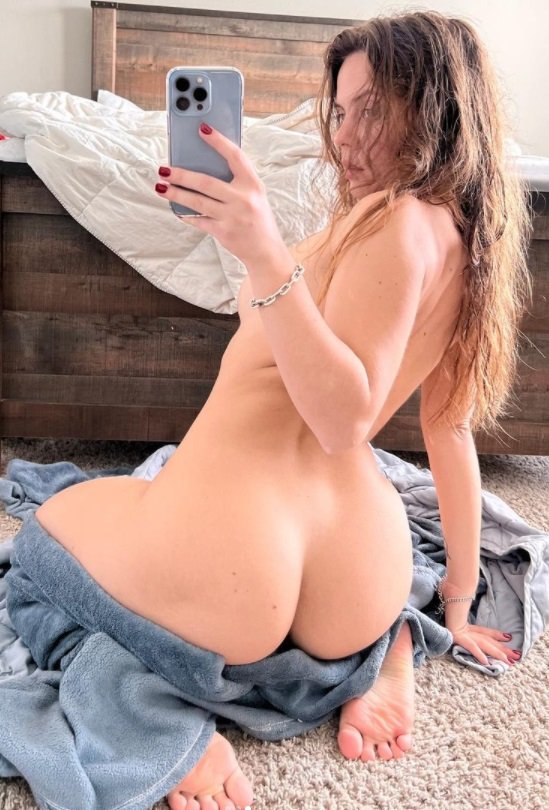 From the point of view of a sexually active man, I can say YES!
My opinion is that vaginal sex and even oral sex feel much better both physically and psychologically speaking.
Vaginal sex provides a connection between the two, making a sex match much more pleasant when there is communication and interaction in the same direction.
The vagina is much warmer, wetter, and smoother, and these three aspects tip the scales in favor of an anus.
Anal sex requires a lot of preparation before, to be able to prepare an anus to remain relaxed, that's why I personally prefer vaginal sex.
It does not mean that anal sex is not pleasant, on the contrary, when you have anal sex, the erotic image and the pleasure sensations merge.
Best Anal Sex With A Nice Ass Escort
An escort with a nice ass can be a great challenge for an anal sex match.
If you occasionally want to access the anal area, you will do it more for this "forbidden fruit" status.
Anal sex is a casual sex service that can be hot and horny.
Vaginal sex is a demonstration of love, and tenderness that offers warm and moist hugs full of absolute pleasure.
Anal sex is more of a porn fetish, which can keep a perverted mind hooked on the desire to complete it this way.
Practicing Anal Sex Safely
If you have decided that you want to pay for an anal sex service with an escort, all you have to do is call Divas Escort Agency for a reservation.
Here's what you need to know to be able to practice anal sex with an escort safely.
Booking an anal sex service
Schedule a meeting with an escort who agrees to provide sex service in the back hole of a young lady.
Do not make the mistake of trying this service without the escort knowing in advance what she is coming to your room for.
Anal sex must be an act consented to by both partners.
In order for the sexual service to be a successful one, do not rush things, be relaxed and give the escort time to be relaxed around you.
Hygiene for quality anal sex
In order for the anal sexual act itself to be one without surprises, the escort girl must know in advance about this appointment.
All escort girls will prepare in advance for anal sex service, washing very well with soap and water.
However, it is best to use an enema before booking to clean deeply.
The enema has the ability to push water into the rectal canal and clean all the debris in depth.
Condom use
There is a higher risk of contracting sexually transmitted diseases or infections through anal sex.
The colon contains most of the bacteria, viruses, and parasites that can cause sexually transmitted infections.
It is mandatory to use a condom, especially if:
go from anal sex to vaginal sex with the same escort girl
change the escort girl for anal sex or vaginal sex
The sexiest Erotic Massage is offered by the most professional escorts through incredible sexual massage sessions, body to body and happy ending using the most sensual and erotic techniques.
Use of Lubricant
In order for anal sex to be pleasant for both partners, the use of a lubricant is very important.
The ideal lubricant is water-based, silicone, or hybrid if latex-based protection will be used.
Prelude Before Anal Sex
Before jumping into the pandora's box of anal sex, you should contribute to the relaxation of the anus.
Allow time for all the muscles used by the door for anal pleasure to relax.
Play a little with the escort's anus, using your finger or a special toy if it exists.
If you are a follower of oral sex, use your tongue to excite the outside of the anus and make the escort want more.
Anal Sex With Orgasm
A man who knows how to be tender with the escort girl's anus can bring orgasm during anal sex.
Probably the most pleasant orgasm during anal sex is the stimulation of the clitoris and the synchronization of ejaculation while the escort has an orgasm.
Anal Sex Tender Or Hard?
Personally, I have nothing against rough sex, on the contrary, I have moments when I feel the need to do so.
However, anal sex requires more attention and involvement.
When experiencing anal sex, you need to take more time, be more playful and be more tender.
Anal Sex And Vaginal Sex
Anal should not be a game of painful sex, on the contrary, it should be a pleasure.
When you schedule a game of anal sex with a girl, consider playing with her clitoris and stimulating her double pleasure, and it will definitely be mutual.
Ask her to masturbate, stimulating her clitoris while you penetrate her anally, and surely the experience of anal sex will be unforgettable for both partners.
Choose A Girlfriend Experience (GFE) and spend a few hours with a sexual service in the company of a gorgeous giver who will help you reduce the disadvantages between a paid romantic service and a romantic relationship.
Location Where The Anal Sex Escort Service Can Be Possible
Divas Escort Agency can serve its clients the best anal sex and a happy ending with one of the following escort services locations:
Escort Amsterdam, Escort Den Haag, Escort Rotterdam, Escort Alkmaar, Escort Beverwijk, Escort Utrecht, Escort Almere, Escort Zaanstad, Escort Amersfoort, Escort Haarlem, Escort Hilversum, Escort Aalsmeer, Escort Amstelveen, Escort Purmerend, Escort Hoofddorp, Escort Zaandam, Escort Hoorn, Escort Velsen, Escort Heerhugowaard, Escort Wormerland, Escort Koggenland, Escort Haarlemmermeer, Escort Huizen, Escort Heemskerk, Escort Schiphol, Escort Castricum, Escort Bergen, Escort Edam-Volendam, Escort Diemen, Escort Enkhuizen, Escort Bloemendaal, Escort Heemstede, Escort Heiloo, Escort Landsmeer, Escort Langedijk, Escort Uitgeest, Escort Waterland, Escort Weesp, Escort Wijdemeren, Escort Uithoorn, Escort Schagen, Escort Zandvoort, Escort Ouder-Amstel.